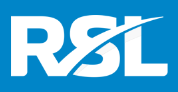 Well Done to the following pupils who recently took their Grade Exams with Rockschool
A great set of results – we are proud of you all!
Keyboard
Grade 1:  Merit: Megan Powlson-Walker, Christian Powlson-Walker.
Grade 3: Passed: Malek Taher. Merit: Emma Brewer, Rhadika Lakhotia, Janitha Rithusan, Rithikkesh Sukumar.
Grade 4: Passed: Jade Pettitt. Merit: Alfie Grimwood, Oliver Ward.
Drums
Grade 2:  Merit: Charlie Mathers. Distinction: Harry George.
Grade 3:  Merit: Harrison Maynard, Ben Ryan. Distinction: Alfie Stevens.
Grade 4: Merit: Thomas Price.
Guitar
Grade 1: Merit: George Greener.