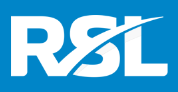 After having their exams pushed back by 6 months, we are so immensely proud of all students that finally got to take their Grade Exams with Rockschool.
These are amazing results, well done!

Keyboard
Grade 1: Passed with Merit: Ava Fisher, Charlotte Windridge, Sophie Dilks, Kayden Lam, Leo Emery, Luke Broadhurst, Dylan Parnham, Ashvath Ebenezer, Ashton Zahra, Joe Clark, Orrin Berry, Patryk Niemalec, Ansa Mariya Joji, George Morris, William Morris. Passed with Distinction: Freya Spencer, Surreya Hussain, Molly Gladwin, Zak Wilcox, Alishba Aasim, Rachael Greener, Amelia Akers, Rose Gretton, Jessica Ellis, Lexi Ross, Leo Jennings.
Grade 2: Passed: Christian Powlson-Walker . Passed with Merit: Megan Powlson-Walker.
Grade 3: Passed: Finley Jones, Jared Pestano, Abinhav Venkat, Lahari Makkapati, Zoe Jarvis. Passed with Merit: Amber Conyers-Davies, Zak Smalley, Dominic Harris, Kayleigh Mead, Alex Richards, Sarah Prince, Viktoria Tomczuk, Olanna Robertson.
Grade 4: Passed with Merit: Jasmine Bowley, Leah Jones, Jedidiah Owen, Archie Hasdell.
Grade 5: Passed with Merit: Oliver Ward.
Guitar
Grade 1: Passed with Merit: Lucas Bird, Piotr Lewadowski.
Grade 3: Passed: Joel Adcock.