Kerry Stevenson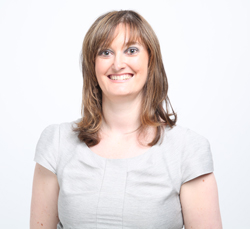 Welcome to our website. My name is Kerry Stevenson and I am the Managing Director of the Yamaha Music Schools at Burton and Tamworth and I have been proud to be involved with Yamaha Music Schools UK for the last twenty years.
I first joined Yamaha as a Music School Teacher at the original Yamaha Music School at Tamworth and very quickly realised that this was a fantastic way of teaching both children and adults how to play a musical instrument in the most natural way possible.
During my first year of teaching for Yamaha I won the prestigious Yamaha Electone Festival National Final at the Queen Elizabeth Hall, London and went on to represent my country in the European Final in Zurich and was chosen to represent the UK in the World Final in Mexico City in 1990. Upon my return Yamaha approached me to work as Performance Coach for the Electone Festival which entailed me training our UK Representatives to take part in Festivals and concerts all over Europe and Worldwide.
After a few years of travelling the world I was approached by Yamaha to become an Instructor for their flagship Junior Music Course. I attended training courses with Instructors at Yamaha Music Foundation Headquarters in Tokyo and began to teach my own Junior Music Course students.
For the last ten years I have been the Chief Instructor for Yamaha Music Schools UK Ltd meaning that I train other teachers from locations all over the country how to adopt the unique Yamaha teaching method from beginner through to advanced levels. I sit on the European Pedagogical Working Group which works to maintain the quality of teacher training throughout Europe.
I have been running my very own Yamaha Music Schools in Burton upon Trent and Tamworth for the last ten years and have a very talented team of teachers who are chosen for their Instrumental excellence and their enthusiasm for sharing their knowledge with students from children through to adults. I firmly believe that it is vital to maintain personal teaching experience and therefore I still manage to teach about 70 students every week myself!
Our successes speak for themselves with a 100% exam pass rate, regular student appearances at Birmingham Symphony Hall, television appearances by several of our students and many of our advanced students going onto University to study music and make a professional career as musicians. Our young musicians have also appeared at major concerts and competitions throughout Europe in Madrid, Venice and London as well as International performances in Tokyo, Japan.
We would love to welcome you to one of our locations so that you can experience this exciting way to learn for yourselves. Why not book one of our free taster lessons so that we can help you to 'Start to Play the Right Way!'