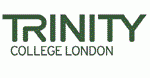 On 21st April the Trinity College of Music Exam season commenced at our Nuneaton School with a small session of Keyboard exams.
We will be running further bigger sessions on the following dates: 29th April at Burton on Trent, 13th May at Tamworth and the remaining candidates from Nuneaton YMS on 19th May.
Well done to this first set of candidates for a great set of results – we are proud of you all!
Grade 3: Matthew Ruddock (Pass) Jai Sunda (Pass) Jack Craggs (Pass)
Grade 4: Hannah Ward (Merit) Matthew Stringer (Merit) Gareth Huskins (Merit)
We will publish further results as we receive them. Well done once again!